Team Keem Coaching, based in Wollongong, New South Wales, offers running coaching services for endurance athletes. Whether you consider yourself a novice, or an elite athlete, we have a program for you. Programs on offer include online, one on one personal sessions and running squad.
Barry Keem
Head Coach of Team Keem Coaching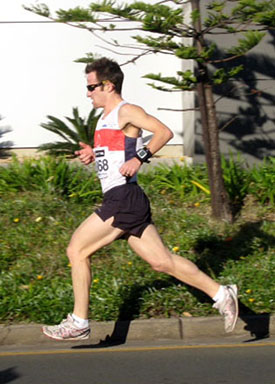 Barry Keem began coaching in 2006, more as a hobby to assist training partners with their running. Since then, Barry has developed a great passion for coaching, and the results speak for themselves.
Barry began running in primary school, and has over 20 years of competition history at the highest level. Notable achievements include representing Australia on four occasions on and off the road, winning the prestigious Canberra Marathon, and winning and breaking the course record in the Six Foot Track Marathon. Barry's marathon personal best of 2 hours: 21 minutes is something he is proud of, and hopes one day soon to break the magical 2 hours: 20 minutes barrier. Barry is sponsored by Asics Australia, and has been part of their team since 2005.
Barry's qualifications include:
Diploma in Recreation and Fitness
Level 1 and 2 Athletics Coach